Positive days start at The Edmund Trust
You can come into work knowing you are changing someone's life and in return, we'll help you by offering a fully comprehensive training package and developing your skills so that you can be the best you can be.
"Learning disabled people often come into the pub that I work at, when they do they make my day – they really cheer me up! I decided to apply to The Edmund Trust as I wanted to make a difference – I've been here a week and am already feeling empathy towards the people I'm supporting" – Support Worker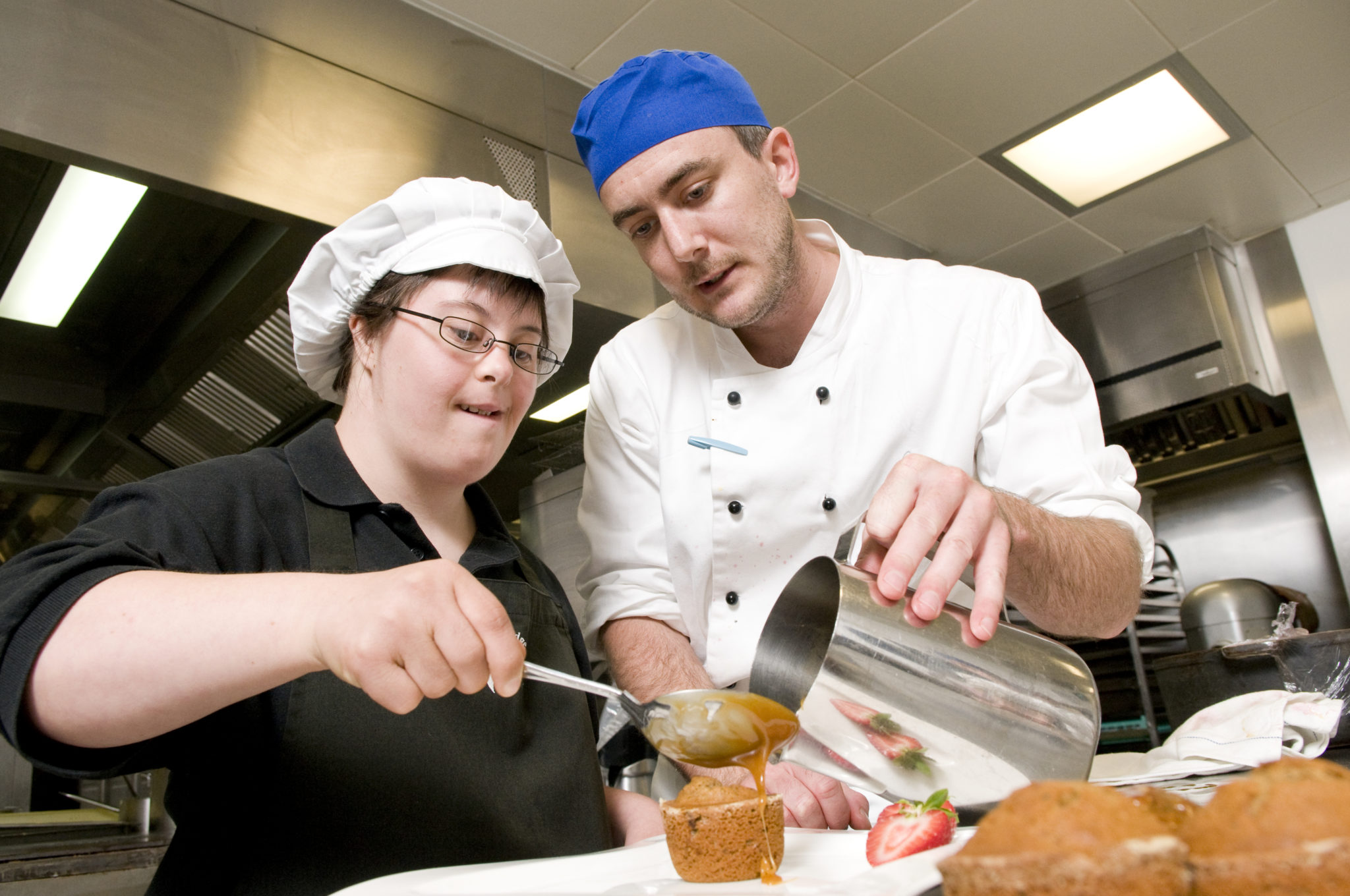 Have a look at what other Support Workers say about positively making a difference at The Edmund Trust
 To:
Provide fantastic, person-centred support
Go the extra mile
Do what we say we will do
Be open and honest
Be curious, engage in training and be willing to learn
We:
Treat each other well
Show other people they are valued
Enable others to do new things by themselves
Adopt a 'can do' attitude
Act on feedback and celebrate success
We:
Work with others to achieve better results
Recognise that families and other professionals are part of the team
Share knowledge and information to help others grow
Show others we enjoy working with them
Think creatively and share ideas to improve what we do
why work with the edmund trust
Join us to make a positive difference to the people we support!
Sign up for our newsletter​