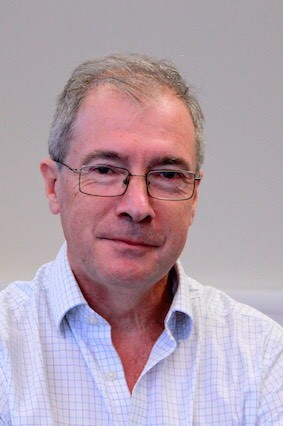 Tony was born and raised in Norfolk and after a year on Voluntary Service Overseas in the Seychelles Islands, he returned to study medicine at University College and University College Hospital, London.
After qualifying he spent some years working in general medicine before deciding to specialise in psychiatry. He trained in psychiatry at the Institute of Psychiatry and the Maudsley Hospital in London spending some of that time at Johns Hopkins Hospital in Baltimore, USA, where he met Bonnie whom he married not long after.
During his psychiatric training he developed an interest in the field of intellectual (learning) disabilities ultimately specialising in this area and obtaining a senior academic post at the Institute of Psychiatry, London.
Tony moved to the University of Cambridge in 1992 and following an award from the Health Foundation was appointed to the Health Foundation Chair in the Department of Psychiatry establishing the Cambridge Intellectual and Developmental Disabilities Research Group.
Tony was awarded a CBE in the Queen's Honours list and was also elected a Fellow of the Academy of Medical Sciences. Now retired and holding an Emeritus position he is still actively involved in research.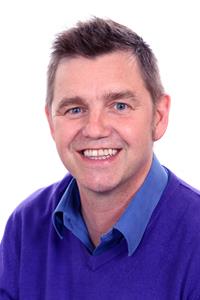 Nik was born and raised in Northumberland. In the late eighties he left his native North East in search of gold on the pavements of London to begin training as a doctor at St Georges Hospital Medical School in Tooting.
Over the next 15 years of training, Nik worked in all different medical and surgical specialities and, later undertaking research, but found he was much happier in clinical areas and chose to become a more hands doctor in general paediatrics, neonatology and community paediatrics.
When Nik's wife was appointed as a consultant at Addenbrookes they moved as a family to Cambridgeshire. Nik's work with children and young people both at Hinchingbrooke Hospital and in the local community has been invaluable in helping him to understand the difficulties parents can face when their son or daughter has a learning disability.
As a consultant paediatrician, Nik established a bespoke patient and family focused community clinic for children with Down's syndrome. This work in particular led him to realise the day to day challenges both the children and their families face in all areas of life – not only in healthcare but also in their education and social care provision.
Nik says "Working in a job which has put me at the centre of my local community, I have realised how those in society who struggle to be heard are most often the ones who need the greatest amount of support and need people who will advocate for them. In more recent years, this has led me to take on additional roles as a public governor at my local hospital trust and on two occasions I have stood as parliamentary candidate for Huntingdon in 2015 and 2017. In my role as Patron I fully support The Edmund Trust and Eddie's in their valuable work helping local children, young people and adults with learning disabilities as well as their families and carers. It's an exciting time for the charity and I invite you to join me in being part of their future".
Sign up for our newsletter​